Dr. Khehar, Internal Medicine Primary Care Physician.
Dr. Khehar, San Diego's leading Internal Medicine and Primary Care Physician, has been successfully serving this community for over a decade with reputed leadership. The office is fully staffed and equipped with the latest medical technology. Conveniently located in Mission Hills area Street parking is also easily available
About Dr. Khehar...
Dr. Bhupinder Khehar received his medical degree from the internationally renowned Medical School at the University of Sheffield in England in 1993. He subsequently completed a year of postgraduate training in Medicine and Surgery in England, followed by an intensive 6-month Emergency Medicine training program.
Dr. Khehar joined the Internal Medicine Residency program at Scripps Mercy Hospital in 1995 and completed 3 more years of intensive medical training. In 1998 he obtained Board Certification in Internal Medicine, scoring in the top 10 percentile nationwide and established his Internal Medicine Primary Care practice in San Diego.He has recertified his Board Exams in 2008 and 2018.
In 2008 and 2018 Dr. Khehar satisfied the mandatory re-certification requirement by again passing the American Board of Internal Medicine examination. He is actively involved in resident-doctor training at Scripps Mercy residency program - one of the most reputed Internal Medicine programs in the country. He is also involved with training medical students and resident doctors at University of California, San Diego, and was awarded Associate Clinical professor of Medicine in 2009.In 2019 he was promoted to Clinical Professor of Medicine.
Dr. Khehar enjoys every aspect of Internal Medicine and strives to provide the best possible primary care to his patients, employing the latest methods and techniques to assure the best possible care to his patients.
He cares for his patients throughout the full spectrum, including care in the office, hospital, long term acute care facilities and skilled nursing facilities to provide the best possible continuity of care.
He is currently a member of the American College of Physicians and 2017 he was admitted to fellowship by the American College of Physicians(FACP).
Preventive care for long term wellness is paramount in Dr. Khehar's Primary Care Internal Medicine practice .
For added detail see: Dr. Khehar's Personal Statement and Résume.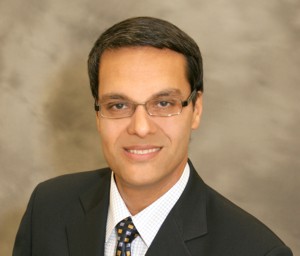 1993, Obtained MD from Sheffield Univ. UK,
1995,Completed Emergency Training
1998, Completed Residency and Board Certification.
1998, Established Internal Medicine for SD practice.
2003, Assistant Clinical Professor of Medicine,. UCSD
2019, Clinical Professor of Internal Medicine , UCSD

Memberships:
American Board of Internal Medicine
American College of Physicians.